---
Bangladesh Karate Federation's History
Karate began spreading in Bangladesh before independence during late 60's through people migrating from Burma(now known as Myanmar) in the form of Bando, a form of martial art originated in Burma. Bendo is mixture of various martial arts including techniques adopted from Shotokan Karate. During late 60's and early seventies many of this immigrants opened Bando training centres in chittagong, cox's bazar and chittagong hill tracts even though those were referred as karate to general people. Among them Mr.Khin Maung Gyi, Mr.Jahangir Alam, Mr.Mong lafi, Mr.Ali Akber, Mr.Putu(commonly known as Kala Futu) were prominent.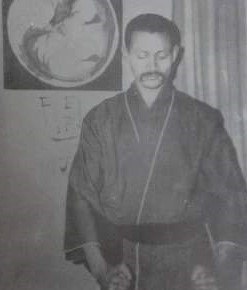 Mr.Khin Maung Gyi,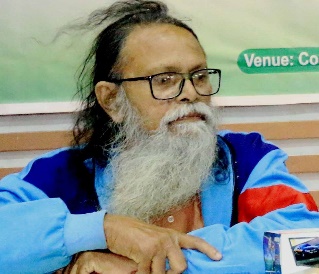 Mr.Hasanuzzaman Moni
However, after independence In 1972, the Bangladesh Judo Federation (BJF) were formed and Mr.Hasanuzzaman Moni took the initiative to introduce karate under the umbrella of Bangladesh Judo Federation and training started at National Sports Council under his own tutelage. Subsequently Bangladesh Judo Federation embraced Karate within its activities and began to be known as Bangladesh Judo Karate Federation (BJKF). Later on Mr.Jahangir Alam was appointed as the first official karate coach under Bangladesh Judo Karate Federation.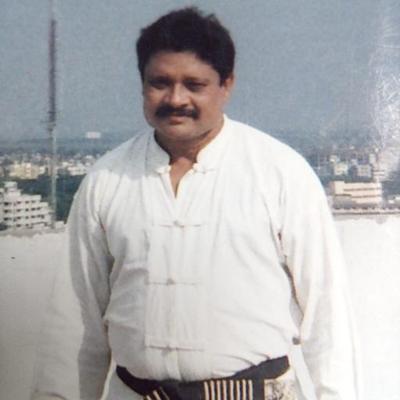 Mr.Jahangir Alam
First official Karate Dan examination under BJKF took place at the Wonders club in 1978 and Mr.Nazmul Morshed, Mr.Monesh Roy, Mr.Bacchu , Mr.Nadim Rahman were among the first who qualified Dan examination under (BJKF).
Mainly due to the effort of these persons Karate started to flourish fast all over Bangladesh. As a result first National Karate Championship took place in 1082. Since than BJKF started to host National Karate Championship on a regular basis.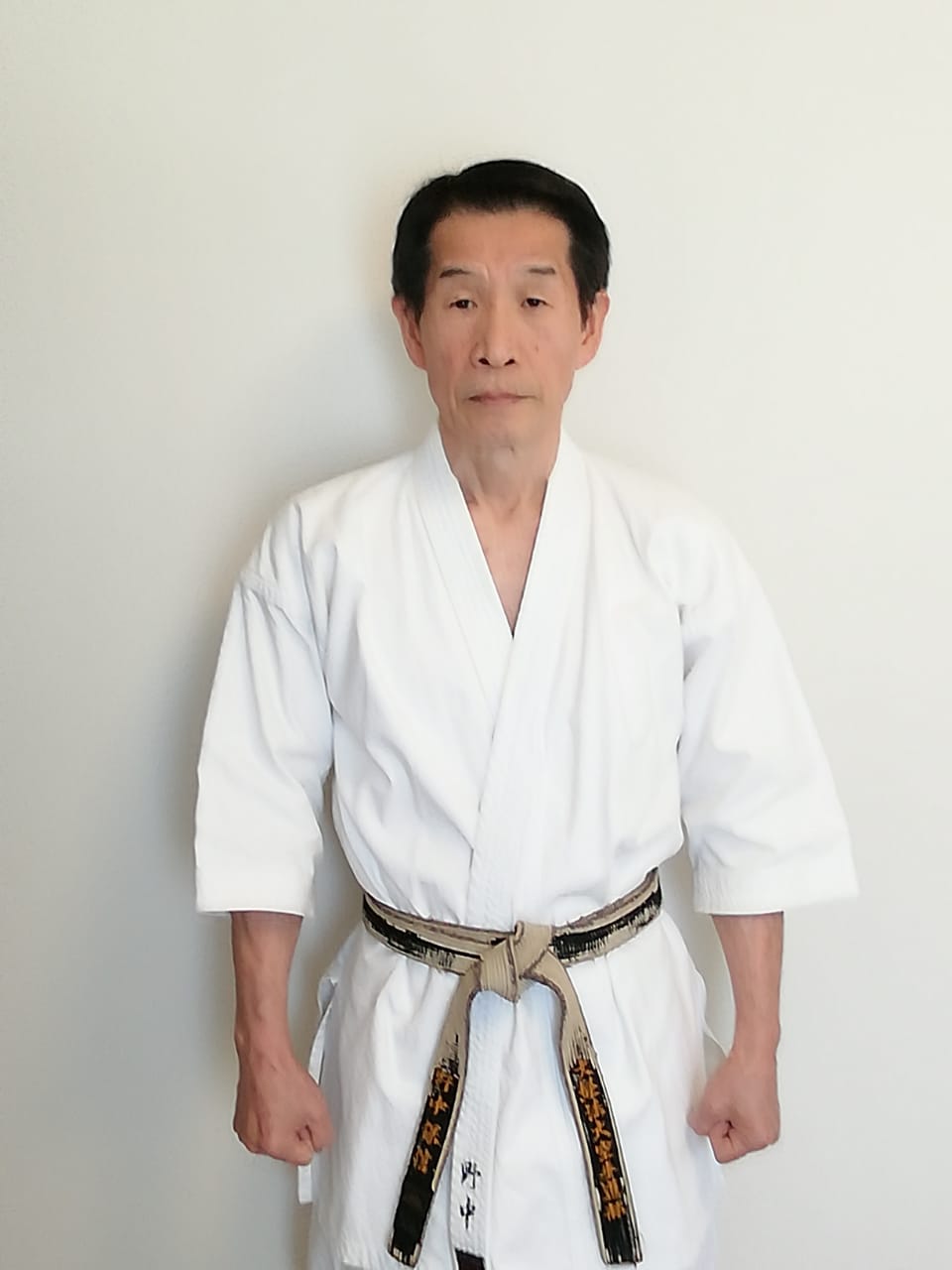 Yasunobu Nonaka
Bangladesh received its first official Japanese coach in 1984 when Japan Overseas Cooperation Volunteers(JOCV) sent Yasunobu Nonaka, a karate player, to work with Bangladesh Judo Karate Federation to develop karate in Bangladesh. Mr.Nonaka introduced Shitoryu style in Bangladesh. After his departure Bangladesh received its second official coach Mr.Tetsuro Kitamura in 1985 who introduced wado-ryu style of in Bangladesh. In 1090 (JOCV) sent Mr.Mitsuo Yoshida as further assistance to Bangladesh who greatly contributed in spreading Shotokan style in Bangladesh. After his departure Japan International Co-operation Agency (JICA) sent Mr.Tetsuro Kitamura to Bangladesh in 2004 followed by Mr.Hiroshi Ota in 2006, Mr.Shunichi Takaura in 2007 and Mr.Masayoshi Kagawa in 2009.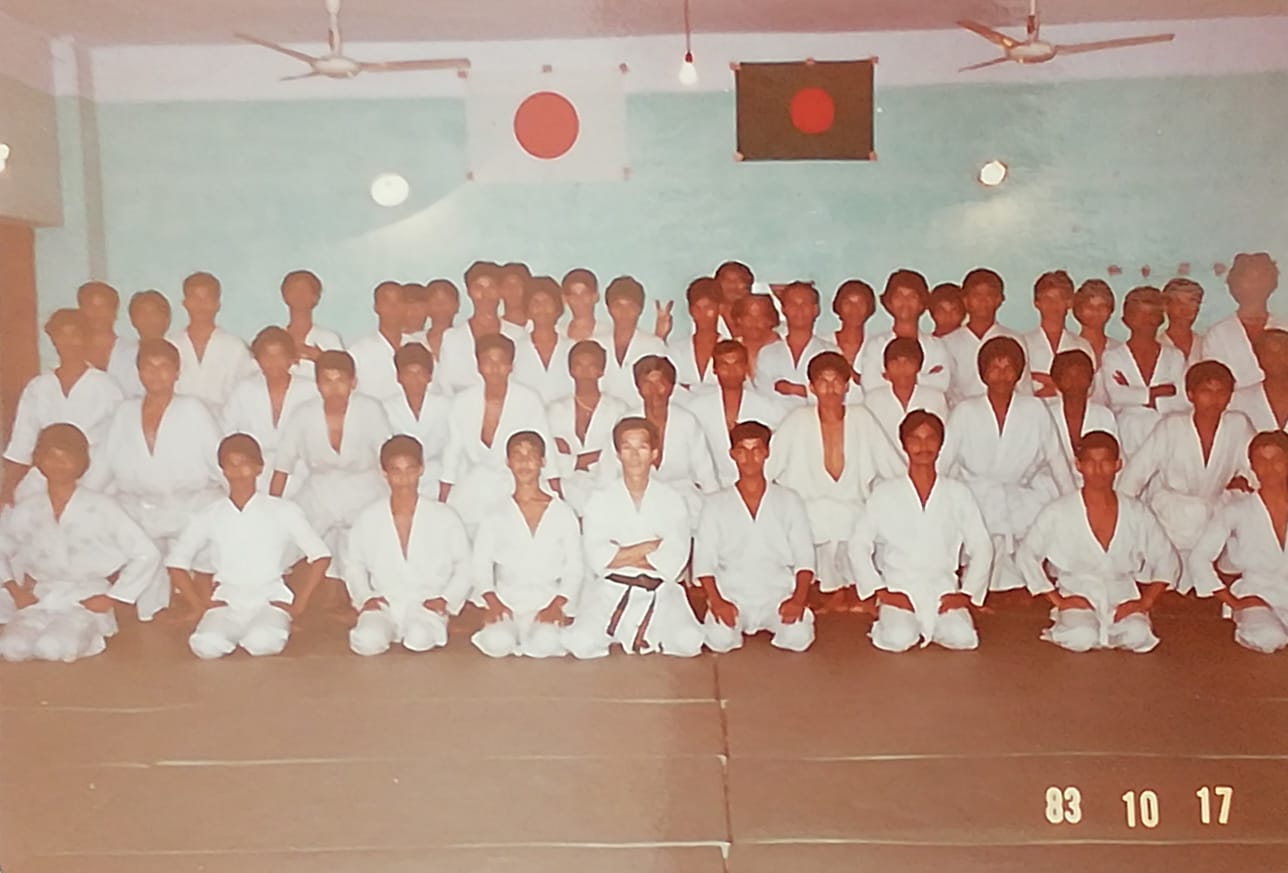 Bangladesh Judo Karate Federation With coach Yasunobu Nonaka
Bangladesh Karate team took part in its first ever international championship in 1985 in Kuwait. As Karate was first included in the SAAF Games in 1999. That year 8 karate players of Bangladesh took part in the games and won 2 silver and 5 bronze medals. Bangladesh, for the first time, took part in the World Cup Karate Championship held in Munich, Germany, during 15-25 October 2000. Bangladesh won 4 gold, one silver and two bronze medals in the 11th South Asian Tournament in 2010 followed by 3 gold, 2 Silver, 12 Bronze in Nepal SAF Games in 2019. In 1997 Late Humayun Kabir Jewel received first Asian Karate Federation Refereeing License from Bangladesh.

In 2001, karate split its way and formed Bangladesh Karate Federation under National Sports Council and Major General Jibon Kanai Das and Major(Rtd) Nurrunnabi Munna was appointed as the 1st President and 1st General Secretary, respectively